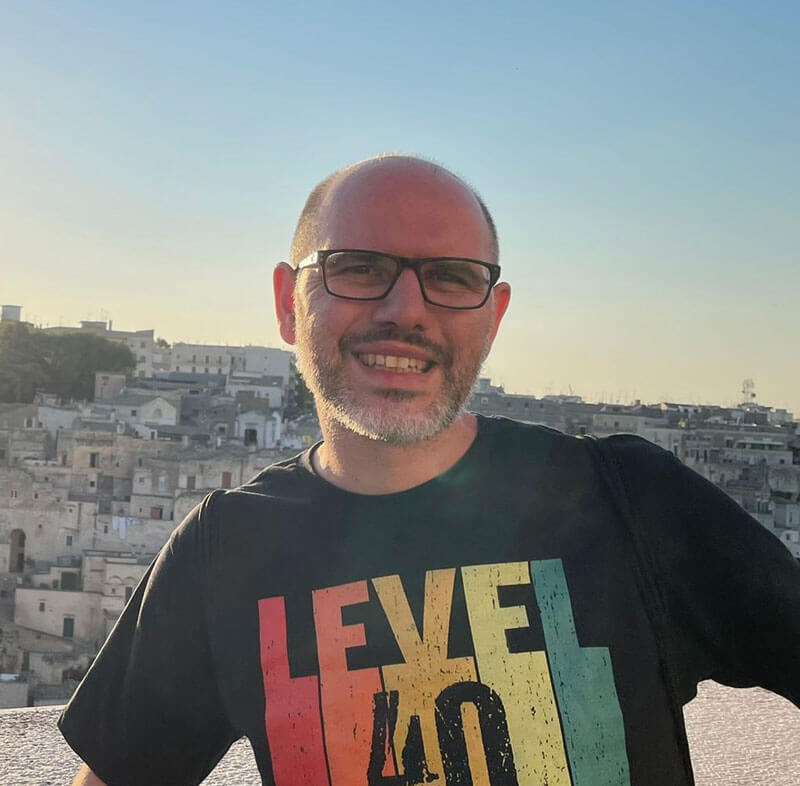 Diego
Rho, ITALIA
Engage people in things they never thought they would do
---
Spoken languages



Some words about me
I work in a company that organizes training courses and I take care of the organizational and commercial part. I have never fixed myself on a specific sport but I practice many such as football, basketball, beach volleyball, table tennis, padel. My holidays are not conventional, they are often by bicycle or on foot. I am passionate about wines, festivals, concerts and days immersed in nature.
I'm Diego Moioli, I'm 40s but as my shirt says I like being 20 + 20. This particular age is given by the not yet exhausted desire to organize something, from sport to food and wine, in any case always in company
---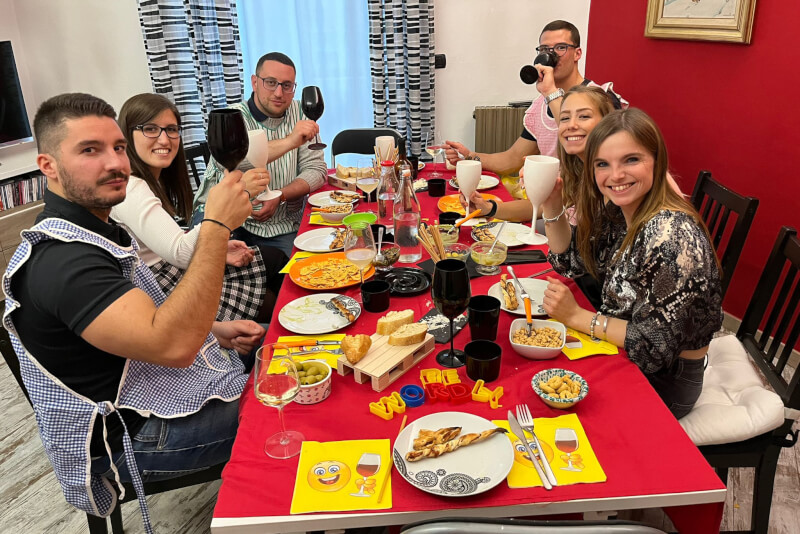 This will not be a dinner like many others. I will involve you in the round starting from the preparation of the products and the aperitif, stimulating you to express all your creativity in the kitchen. Thanks to my experience in oenology you will learn how to combine the right wines according to the various occasions and the type of meal or course. I will follow you supporting you throughout the evening between a chat and a laugh, and see that time will fly without even realizing it.